Small-Firm Attention. Big-Firm Power.
Spokane Personal Injury Law Firm
Since 1984, personal injury lawyers at Sweetser Law Office have been protecting the rights of injured people. Sweetser Law Office is dedicated to fighting for justice so that injured victims can restore their lives. We represent individuals and families whose lives have been changed forever because they have been seriously injured through no fault of their own. We fight for everyday folks standing toe-to-toe against powerful corporations, the government, and insurance companies.
Successful litigators know there is no substitute for thorough research, preparation, and management of information. Sweetser Law Office is proud to offer our clients the benefit of joining ever-changing technology with hard work, the willingness to go the extra mile, the teamwork of attorneys and staff, and the integrity and the tenacity found in effective attorneys. Sweetser Law Office personal injury law firm is qualified and experienced in handling the complexities of the legal process, and obtaining the full compensation you deserve.
Sweetser Law Office has a record of results that speaks for itself. We have been successful handling a broad range of complex personal injury cases against even the most well-funded defendants. From representing the victims of car accidents against uncompromising insurance companies to helping family members after the wrongful death of a loved one, Sweetser Law Office treats our clients like we would want our own family to be treated. We go above and beyond the call of duty to present compassionate cases to ensure that those responsible are held accountable. If you are like the majority of our clients, you want to deter those responsible from continuing to needlessly cause this injury to anyone else.
Top-Rated Legal Professionals Dedicated To Helping Injured People
The formerly elected Spokane County Prosecutor, James R. Sweetser, is lead counsel on every case. Attorney Sweetser oversees every case personally to ensure clients are supported, encouraged, and protected. With over 35 years of experience as both a prosecutor and civil litigator, Sweetser has always fought for the rights of everyday people, not large corporations or insurance companies. As one of the most prominent and well-respected lawyers and legal experts in the field of personal injury law, he consistently employs those with the knowledge, passion, skill and expertise to protect people's injury rights. He has helped thousands of people in Eastern Washington with their injury-related cases, including some of the area's largest, most high profile, and most noteworthy cases.
What Sets Us Apart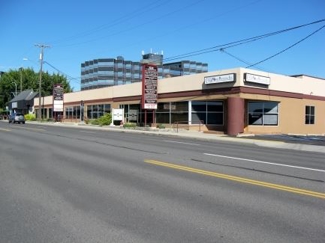 Sweetser Law Office is one of the few injury law firms in Spokane that invests its financial resources to fully develop complex cases, at no cost to the client. When you are up against a wealthy corporation or the government, it is vital to have an injury attorney who will devote the necessary capital to prove your case. We do not enter the battle armed with a BB gun when the other side has a bazooka. The people we represent are important to us, and Sweetser is willing to stand with them even when there are high stakes because we believe they deserve justice. We believe everyone has the right to their day in court and to have their story heard, especially when someone's life has been destroyed by the negligent or reckless actions of others.
Sweetser Law Office paralegals and staff are experienced and approachable. We understand that an injury impacts your entire life and can change the whole family. When you put your trust in our team, we take it seriously. We prepare your case with the dedication and detail necessary to put you in a position to obtain the best financial settlement, or when necessary to present a compelling case to the jury.
Our work both in and out of the courtroom has not gone unnoticed. The highest compliment for us is a satisfied client, and Sweetser Law Office has many of them in the Spokane community. The sooner you call the more likely you can achieve a successful result. If you decide to call Sweetser Law Office, all case reviews are free.
There is no risk and no obligation. You may also fill out a case review form and the office will be in contact with you with an assessment of your situation. Call (509) 444-4444 today!