Personal Injury Law Firm in Washington
At Sweetser Law Office, personal injury law is all we do. Throughout the years, we have proudly served the Spokane community in personal injury matters. We know firsthand how an injury can affect an entire family. It only takes a blink of an eye for an accident or careless act to change a life forever. We know that dealing with insurance companies that try to minimize your injuries is the last thing anyone wants to do. That's where we step in. Sweetser Law Office does the legwork so you can focus on getting the medical treatment you need to move on with your life.
With us on your side, you can concentrate on recovering physically and emotionally; we'll handle the rest. While you focus on recovering, we'll concentrate on your financial recovery, including coverage for the costs of medical bills, lost wages, damaged property, and future lost expenses.
Your first concern is likely how you are going to afford a lawyer. Our personal injury cases are taken on a no-win, no-fee basis, which means you pay nothing upfront and nothing until we win your case. At that time, our payment is based on a percentage of the money obtained in the lawsuit. This relieves you from any financial burden. It also assures you that we are motivated to get you the best outcome possible. There's no catch. There are no hidden costs.
Sweetser Law Office Is the Right Choice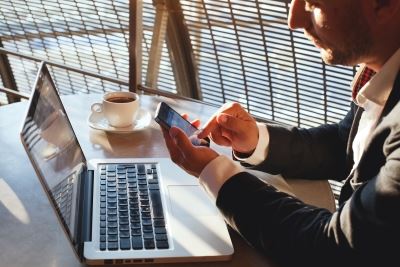 The lawyer you choose will make a big difference. Insurance companies know which lawyers will fight. Sweetser Law Office is known to be fearless in litigation, winning the respect of judges, lawyers and our clients. Since 1984, Founding Attorney Jim Sweetser has helped thousands of people and has earned a reputation for excellence in all areas of personal injury litigation. In fact, the majority of our clients come from referrals from past clients or other lawyers in the Eastern Washington community.
35 Years of Trust - Sweetser Law Office has an exceptional track record. We have recruited and developed talented attorneys who have devoted their entire careers to trial advocacy. Sweetser Law Office knows how to prove complex cases against even the most well-funded defendants. We can stand toe-to-toe against powerful corporations, the government, and insurance companies. As a personal injury law firm, Sweetser Law Office is the right size to provide you with exceptional client service. Our focus is on getting you the best possible result for the injuries and losses you have suffered.
Personal Injury Civil Claims Process
The legal process can be hard to wrap your head around at first. The attorneys in Spokane WA at the Sweetser Law Office will help explain the process every step of the way, starting with an initial, free case review at our office. Personal injury compensation is calculated differently depending on the circumstances of a claim. In most cases, a monetary value is based upon your predicted life path before the injury, and your actual life path since the injury. We must compare how well you were functioning in your day-to-day life to what you are left with after your injury. In this process, we will get to know you, your dreams, your passions, your work, and your relationships.
All these are impacted by permanent and life-altering injuries, contact us today and begin your journey to recovery.