Daniel Eigler
Associate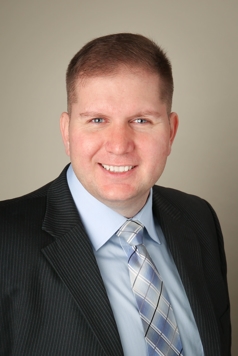 Daniel Eigler is the newest Associate of Sweetser Law Office. Dan began his journey with Sweetser Law Office as a legal intern in May of 2017. Dan focuses on civil litigation, personal injury, civil rights, wrongful death, and jury trial. Dan's primary work is in pre-trial discovery, investigation and research. Dan's professionalism, work ethic, and cool temperament are qualities greatly appreciated by his coworkers and clients.
Dan is a proud veteran. He served as an AH-64D Apache Longbow armament, avionics, electrical technician and Downed Aircraft Recovery Team member in The United States Army for six years. This included two, year-long combat tours in Afghanistan and a year long tour in South Korea. Dan brings the same no-nonsense, never quit attitude that has served him so well in combat to our law firm and the legal profession.
Dan's passion and entire adult life has been defined through helping people, including being a member of a Downed Aircraft Recovery Team in the U.S. Army's 82nd Airborne Division; then performing double-duty as a firefighter with the Sam Owen Fire District and as an ambulance driver with Clark Fork Valley Ambulance. Dan has brought this passion to the legal field, first fighting for those in need of help through Gonzaga University Legal Assistance and Moderate Means Programs, and now with Sweetser Law Office.
Education
Gonzaga University School of Law, Juris Doctorate, Cum Laude
Florida International University, B.A. Political Science/International Relations, Cum Laude
College of the Canyons, Associates
Gerry Spence Trial Lawyers College
Professional Associations
Spokane County Bar Association
Washington State Bar Association
American Bar Association